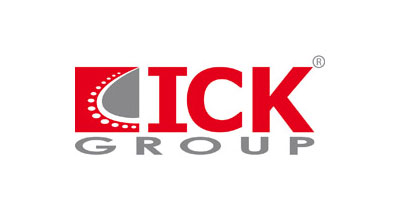 The group of the companies ICK Group was founded by the specialists from Ukraine and Germany in 1993.
Swift development of these companies prompted the creation of the subsidiary companies: in Germany in 1996 and in Great Britain in 1997.
The first representations were opened in Russia and Belarus in 2000. ICK Group has the representations in Moldova and Romania as well. At the present moment ICK Group develops its dealer activity intensively. We invite you to cooperation!
Beginning with 2009 ICK Group manufactures equipment under GRANTECH own trade mark.
Thanks to "Ukrainian-German and Great Britain roots" our customers can get the products of the European quality with optimum relation "quality/price".
Many-years experience in implementation of energy saving technologies and technologies for pelletizing of various materials in such branches of industry as mixed feed, sugar, fat-and-oil, woodworking, brewery, alternative energy and other industries provides us with the possibility to cope with the tasks of the various complexity and propose to the customer the most optimum and adjusted solutions.
Own machine-building factory where 80% main process equipment under GRANTECH own trade mark, being the basis for implemented ICK Group's complexes, is manufactured. The equipment is manufactured at the modern machine tools with use of the up-to-date tools, accessories and the newest technologies.
The principle of ICK Group's work lies in individual approach, flexibility, reliability and attention to the customer's needs.