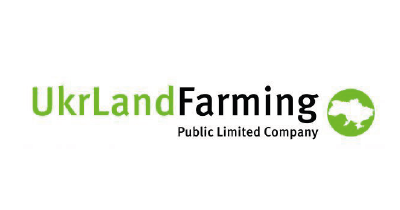 | | |
| --- | --- |
| Land bank | 570 thousand ha |
| Main office | Kyiv |
| Working in | Vinnytsya region, Volyn region, Dnipropetrovs'k region, Zhytomyr region, Zakarpattya region, Zaporizhzhya region, Ivano-Frankivs'k region, Kyiv region, Kirovograd region, Lviv region, Kyiv, Mykolayiv region, Odesa region, Poltava region, Rivne region, Sumy region, Ternopil region, Kharkiv region, Kherson region, Khmelnytsky region, Cherkasy region, Chernivtsi region, Chernihiv region |
| Phone | +38 044 393 40 93 |
| E-mail | secretar@ulf.com.ua |
| Site | http://www.ulf.com.ua/ua/ |
Ukrlandfarming public limited company farms thousands of hectares of Ukraine's fertile cropland, and are committed to promoting the country's agricultural sector. The company works side by side with landowners, partners, suppliers, public authorities, local communities, and other organizations to strengthen Ukraine's food security.
The company uses equipment by the world's top manufacturers and grows grain, produces eggs, milk and meat, and process them into various products for human and animal consumption. Ukrlandfarming PLC supply Ukrainian home market and export to more than 40 countries all over the globe.
Ukrlandfarming PLC feeds animals with innovative feedstuffs that produce themselves. Company disposes of waste in a responsible and environmentally sustainable manner while educating farmers on how to use farming waste as fertilizer.