Corn is the most high-yield crop, all the parts of which (Fig. 1) are widely used in different industries for many purposes (Fig. 2), in particular:
for food production;
as feedstock in pharmaceutical, chemical and other branches of industry;
as high-energy fodder that is suitable for all kinds of animals and birds;
as raw material for the production of first and second-generation biofuels;
as raw material for the production of biogas.

Fig. 1 Main parts of corn.
Corn is a crop of high agro-technological value as it cleans soil of weeds and is a good precursor in the crop rotation. Judging by the absorption of carbon dioxide and release of oxygen, corn is one of the best crops and is even more effective than a forest of the same area[1]. Growing corn allows better use of agricultural machinery due to later time of planting and harvesting of the crop. Valuable properties of corn cause its constantly high demand in the world market.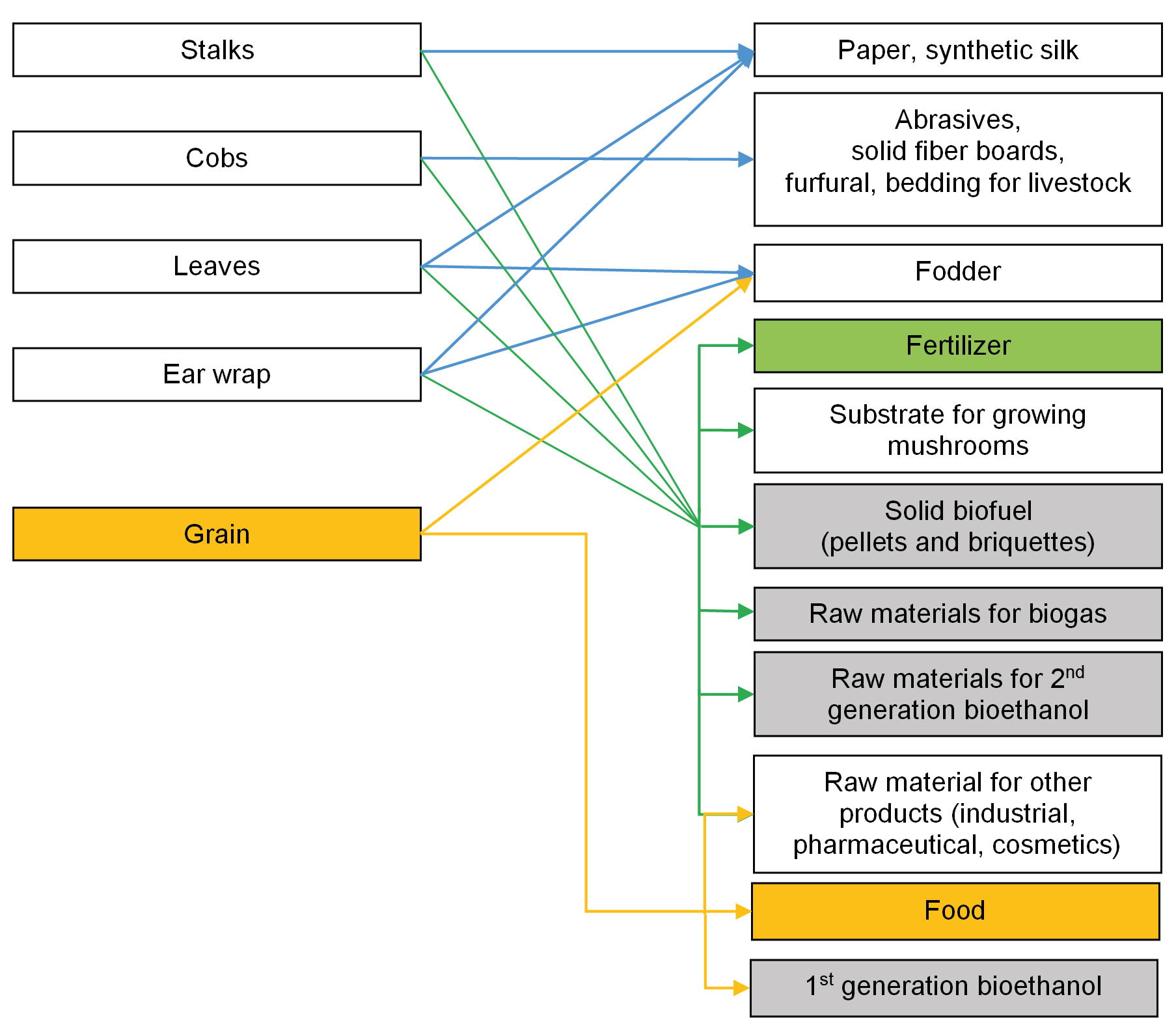 Fig. 2 Areas of use of corn grain and corn residues.
The USA is the world leader in corn production and yields. According to some preliminary data, the production of corn in the USA in 2017/2018 MY was 371.1 Mt (34.5% of the global production), the average yield was 11.1 t/ha. In other countries, the production of corn in 2017/2018 MY was the following: China – about 259 Mt, Brazil – 82 Mt, the EU – 62 Mt, Argentina – 32 Mt, India – 29 Mt, Mexico – 27.5 Mt and Ukraine – 24 Mt (the 7th place in the world). At that, the USDA forecast for Ukraine for 2018/2019 MY is 35.5 Mt, which can bring the country to the 5th place.
Increasing corn yields are associated with the development of agricultural science and the use of biotechnology for the creation of hybrids. Since 2000, that has provided 2% of the annual increase in the corn yield in the USA.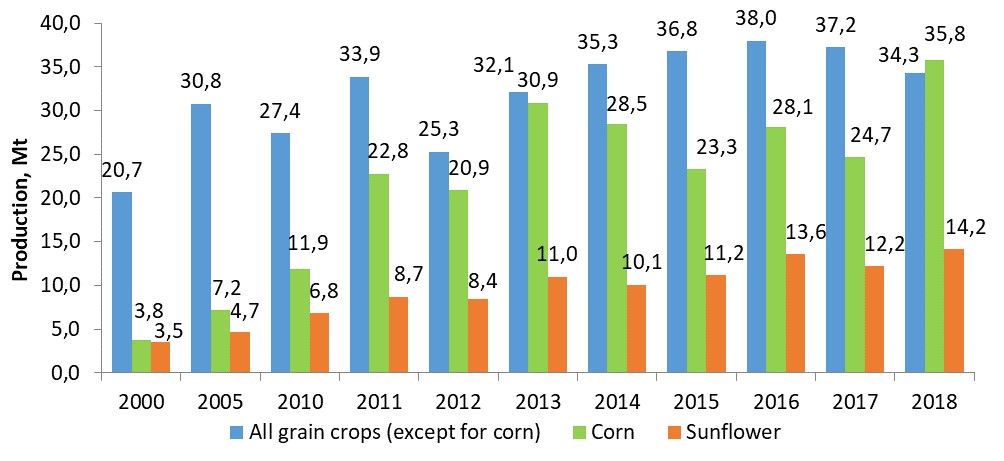 Fig. 3 Production of grain crops, corn and sunflower in Ukraine
Corn has been one of the main agricultural crops in Ukraine during at least last decade (Fig. 3). Despite some fluctuations, general trend has been the rise in grain corn yield. According to data of 2018[2], the sown area under corn was 4564 th. ha (that made up nearly 31% of the sown area under all grain and leguminous crops), the production being 35.8 Mt and the yield 78.4 centners/ha. Poltava oblast is the leader among Ukraine's regions in corn production (nearly 4927.6 kt in 2018) followed by Chernihiv oblast (3846.6 kt in 2018) and Vinnytsia oblast (3751.4 kt in 2018).
Author: Semen Drahniev
[1] D. Shpaara. Corn. Growing, harvesting, conservation and use // К: LTD «Alpha-stevia», 2009 – 396 p.
[2] The latest officially available statistics.