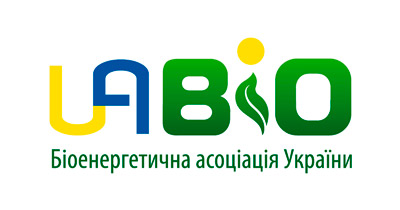 Civic Union "Bioenergy Association of Ukraine" (UABio) was established in 2013 and is a common platform for cooperation in bioenergy market in Ukraine. The UABio goal is to provide the most favorable business environment and sustainable development of bioenergy in the country.
Representatives of UABIO take part in public councils and working groups under the Ministry of Regional Development, Construction and Housing and Communal Services of Ukraine; State Agency for Energy Efficiency and Energy Saving; Ministry of Ecology and Natural Resources of Ukraine; State Forest Resources Agency of Ukraine. UABIO's Head is an official adviser to Head of the State Agency on Energy Efficiency and Energy Saving of Ukraine, which is the leading state institution in the renewable energy sector of the country.
UABio is a full member of European Association "Bioenergy Europe", World Bioenergy Association, European Biogas Association and a network partner of the Private Financing Advisory Network (PFAN).
UABio experts take part in the European projects of the Horizon 2020 program in order to attract the best experience of the EU countries for sustainable bioenergy development in Ukraine.
UABio is known for active outreach activities in the field of bioenergy, including UABio Position Papers, the annual International Conference "BIOMASS FOR ENERGY", specialized seminars and participation in exhibitions, as well as awareness raising about bioenergy issues on its website, social networks and through publications and interviews in mass media.