Type of the project: The Uman city Council initiated replacement of fossil fuels by straw pellets in the city for the heating of municipal buildings (schools, kindergartens etc.). Consumption of the straw pellets: 700 t/year; consumers of heat produced from the pellets: public schools and a kindergarten.
Uman is a city with 83,000 inhabitants. Agriculture is well developed in the region near the city; there is a big potential of agribiomass, especially straw, available for energy. Motivated by this potential, Avers LLC located in Uman started in 2004 a strategic business line with the tagline "From agricultural biomass to alternative energy". Avers realised that to establish the new business it was necessary to provide both, reliable heating systems and fuel supply. Since there were no farmers or local companies with capacity to invest and start a new business, Avers decided to develop both solutions.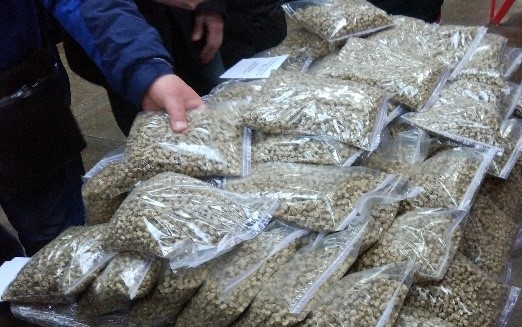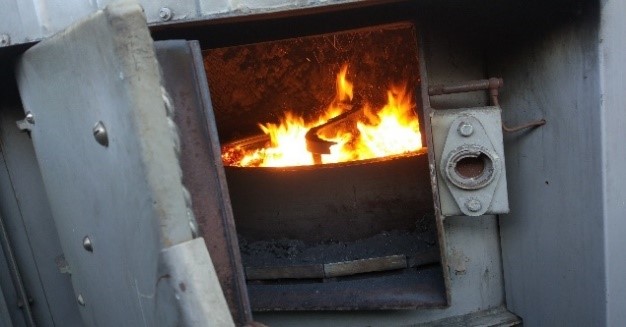 Straw pellets and a boiler for straw pellets combustion in Uman city
After more than 10 years of practical experience Avers offers: service for efficient harvesting, transportation and storage of straw; pellet production of 20 kt/yr capacity from straw and other types of agribiomass; pellet boilers "Avers" of 40 to 650 kW thermal capacity designed, manufactured and operated by the company.
Due to the increase in the natural gas prices after 2012, the Uman City Council decided to install biomass boilers to reduce the heating costs in municipal buildings. This direction was fixed in the energy saving and efficiency program of Uman. Thus, the City Council and Avers LLC found a prompt synergy and became actively involved in the initiative aiming to replace fossil fuels by straw pellets.
In 2015, 220 kW boilers "Avers" for the combustion of straw pellets were installed in schools #9, #12 and kindergarten #21 in Uman. Until now, no serious problems in the operation of boilers have happened. No straw pellets shortage has occurred as well: several suppliers involved through Uman City Council public procurements; some of them obtain the pellets directly from Avers LLC.
This initiative is in expansion: biomass heating of municipal buildings in Zhytomyr and Kyiv promoted by Avers, and several projects under construction in Uman are to replace the consumption of about 1 million m3 per year of natural gas.
Challenges of the project:
Finding the appropriate model of the boiler for the combustion of such complex agribiomass as straw pellets.
Providing reliable heating of the schools and kindergarten.
Ensuring the supply of good quality pellets.
Overcoming scepticism and finding the necessary funding.
Keys of success:
City Council's energy saving and energy efficiency program.
Support of the UNDP project for the first facilities in Uman (2 schools and a kindergarten).
Vision and development of technology and services for straw pellets utilization by the local company.
Existing of local provider of reliable technology and straw pellets supply.
Economy indexes:
Municipality saves more than 700,000 UAH/yr due to reduction of the three municipal buildings heating cost by 2.2 times, as natural gas was replaced with agribiomass.
Availability of straw pellets of local production at a very competitive price of 95 EUR/t with VAT and delivery cost.